Banksia praemorsa "High Noon"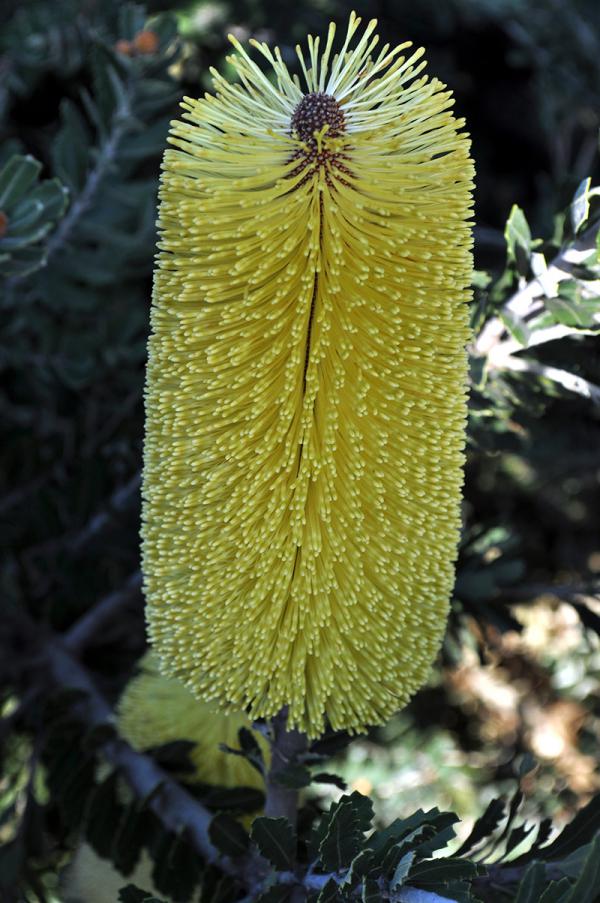 Image by: Kevin Sparrow
A dense shrub with wedge-shaped leaves that have serrated edges and yellow cylindrical flowers up to 35cm long in winter and spring, that gows to four metres tall. This plant is ideal for garden privacy or a native hedge due to its dense foliage, will grow in full sun to part shade in well drained soils and is tolerant of wind and coastal conditions. It attracts native birds and insects for food source and habitat. The yellow form of this plants flowers over a longer period than the burdundy form.
Tolerates
Heavy and Clay soil
Sandy Soil
Dry conditions
Some Coastal Exposure
Full Coastal Exposure
Natural Occurence
Cultivar